STORY 1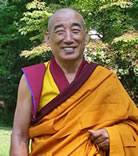 The "Charitable Assistance Society of Thousand-Arm Chenrezig" (CASONLINE e-news) in Singapore announces a Cittamani Tara empowerment with Loseling Khen Rinpoche, Abbot of Drepung Monastery (Feb 2007):
 A Most Precious and Unique Tara Cycle
The practice of this Cycle of the Cittamani Tara is unique in it being one of the rarest cycles of Tara practices belonging to the Highest Yoga Tantra classes.
It remains THE most extensive, elaborate, secret and powerful cycles of Tara practices including
an uncommon Green Tara integrated with Guru Yoga practice simultaneous with daily self-initiation
the complete set of practices related to the Six Yogas of Naropa including the "Inner- Fire", "Dream Yoga" and all
a full and complete Fire Puja practice
Retreat Practice and Instructions
Full Self-Initiation Manuals and
One of the most subtle Body-Mandala practices
The lineage of this Tara Cycle is short and is revealed by Takpo Dorje Chang, an Enlightened Master, just 4 generations counting up from HH the Dalai Lama and Loseling Khen Rinpoche.
HH the Dalai Lama, will in fact, be bestowing this extremely rare and precious Tara Cycle in Wisconsin, USA on 4 May 2007.
Insert: from THE SNOW LION NEWSLETTER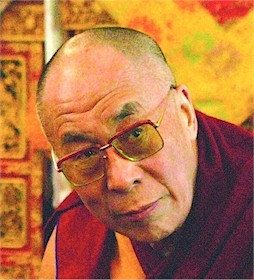 His Holiness the Dalai Lama's 2007 Teaching ScheduleThis spring and summer His Holiness the Dalai Lama will once again hold teachings and public talks throughout the world. In addition to giving the schedule dates and locations of his talks, we are providing information about the topics of his talks, where known. Suggested readings and book links that relate to the material he will be covering are also provided.
May 1
HOUSTON, TEXAS
Rice University
www.rice.edu/dalailama
Public Talks:  "Meaning of Compassion in Every-day Life" and "Tolerance and Universal Responsibility in Global Village"
May 2-4
MADISON, WISCONSIN
Veterans Memorial Coliseum at the AlliantEnergyCenter
www.deerparkcenter.org
Teachings:  "Tokchod Donlekma and Lamrim Dudon" and "Tara Blessing Empowerment: Cittamani Green Tara jenang"
Suggested reading:
Cont:
All serious students of the Dharma should rightly consider themselves extremely fortunate to have the opportunity to receive such a precious Teaching from such an outstanding, senior Master."
COMMENTARY:
WHO WOULDN'T HAVE WANTED TO BE IN WISCONSIN WITH HH THE DALAI LAMA AND BE BLESSED WITH EMPOWERMENT INTO THIS extremely rare and precious Tara Cycle, revealed. BY THE Enlightened Master Takpo Dorje Chang? AND ONLY 4 SHORT GENERATIONS COUNTING UP FROM HH THE DALAI LAMA! WOW! LET'S COUNT:
HH THE DALAI LAMA
KYABJE TRIJANG DORJE CHANG
KYABJE PABONGKHA DORJE CHANG
KYABJE TAKPO DORJE CHANG (JAMPEL LHUNDRUP)
KYABJE TAKPO DORJE CHANG (KADRUP CHENPO TAKPUWA NGAWANG LODRO GYATSO)… PERFECT! BUT WAIT… WASN'T TAKPO DORJE CHANG/HIS REINCARNATION THE ONE RESPONSIBLE FOR GETTING THIS WHOLE 'SHUGDEN CULT' STARTED IN A BIG WAY, WITH PRACTICES OBTAINED THROUGH THE SAME METHOD – PURE VISION – AS THE ABOVE ADVERTISED CITTAMANI TARA SADHANA?
KADRUP CHENPO TAKPUWA NGAWANG LODRO GYATSO, AGED 15, WENT TO 13 PURE LANDS AND BROUGHT BACK 13 PRACTICES ESPECIALLY RELEVANT TO OUR TIMES, ONE OF THEM BEING THE CITTAMANI TARA PRACTICE.
HIS REINCARNATION, KYABJE PABONGKHA RINPOCHE'S ROOT GURU, WENT TO GADEN PURE LAND AND BROUGHT BACK DORJE SHUGDEN'S PRACTICE, INCLUDING THE PRAISE TO TULKU DRAKPA GYALTSEN.
BOTH TRANSMISSIONS WENT THROUGH THE ABOVE LISTED 4/3 GENERATIONS TO HH THE DALAI LAMA.
QUESTION: SINCE TAKPO RINPOCHE HAS BEEN CLAIMED TO HAVE DESTROYED HIS REFUGE VOWS BY TAKING DORJE SHUGDEN AS PROTECTOR, WHY WOULD THE DALAI LAMA WANT TO USE AND EVEN BESTOW EMPOWERMENT OF CITTAMANI TARA THROUGH THAT VERY LINEAGE? EVEN ABSURDLY ASSUMING THE FIRST TAKPO RINPOCHE'S VISION WAS PURE AND THE LATTER (SUDDENLY) IMPURE, THE TRANSMISSION STILL COMES THROUGH HIM (THE LATTER), SO WHAT GOOD COULD COME FROM IT, EXCEPT INFECTING THE MASSES WITH DEMONIC INFLUENCES?
WE END UP WITH –
THE SAME LOGIC AS APPLIED TO TULKU DRAKPA GYALTSEN: A BUDDHA CAN TURN INTO A DEMON, WHICH WOULD RENDER REFUGE REDUNDANT AS THERE WOULD BE NOTHING TO TAKE REFUGE IN, SINCE THERE WOULD BE NO TRUE (IRREVERSIBLE) ENLIGHTENMENT… BAD LUCK FOR SENTIENT BEINGS!
THE DALAI LAMA DOESN'T BELIEVE WHAT HE SAYS IN PUBLIC ABOUT DORJE SHUGDEN. WHICH MAY BE NOT ALL THAT FAR-FETCHED SINCE HE HAS BEEN QUOTED AS SAYING THAT HE IS ONLY AGAINST THE PRACTICE BECAUSE OF THE PROBLEMS OTHER LINEAGES HAVE WITH IT… REJOICE!
ONE CAN BE AN 'ENLIGHTENED MASTER' AND SIMULTANEOUSLY HAVE BROKEN ONE 'S REFUGE VOWS… ROLL YOUR EYES …
WRITE A), B) OR C) ON A POSTCARD AND SEND IT TO GADEN HEAVEN. WINNERS GET A FREE TICKET TO THE NEXT CITTAMANI TARA EMPOWERMENT.
PS, THE CURRENT TAKPO (DAGPO) RINPOCHE HAS BEEN RECOGNISED BY – GUESS WHOM? THE 13 TH DALAI LAMA…
STORY 2
Every day, when HH the Dalai Lama does the Cittamani Tara sadhana, he makes 'Requests to the Gurus of the Close-lineage'.
Excerpt:
(Takpu…)
Of Master Lozang Jampalyang's own teachings
Unrivalled in preserving the essence,
Realized mighty one showering a rain of siddhis –
To you I request: grant supreme and common siddhis!
(Je Pabongkha…)
Full of loving-kindness and wisdom, glory of
The holders of the essence of Lozang Gyalwa's teachings
Kind Guru whose divine actions are like an ocean –
To you I request: grant supreme and common siddhis!
QUESTION:
WHO COMES FIRST – GURU OR YIDAM/PROTECTOR?
RIGHT! YOU GOT THE GURU – YOU GOT THE YIDAMS AND PROTECTORS…
COMMENTARY:
IF THAT ISN'T LIBERATING…
---
STORY 3
ADDITION TO 'WHO MADE LAMA ZOPA A RINPOCHE?'
EXCERPT FROM 'LAMA THUBTEN ZOPA RINPOCHE – THE DOOR TO SATISFACTION', PAGE x, EDITOR'S PREFACE:
"The Lawuda Lama had been a Nyingma yogi, a layman, but it was at Domo Geshe's monastery that Lama Zopa Rinpoche first met the Gelug teachings of Tibetan Buddhism and where he became a monk. The Dharma Protector associated with the monastery also confirmed that Rinpoche was a reincarnate lama and offered advice concerning his care.
After three years in Pagri, Lama Zopa decided to go to Sera Monastery, one of the great Gelug monastic universities near Lhasa , to continue his studies. However, the Dharma Protector fortuitously advised Rinpoche not to go, but instead to do a meditation retreat. It was at this time, in 1959, when Rinpoche was thirteen, that the Chinese communists suppressed the Tibetan uprising in Lhasa against their continued presence in Tibet and took over the government of the country."
COMMENTARY:
'The Dharma Protector associated with the monastery' AS WE HAVE LEARNED ALREADY, IS NONE OTHER THAN DHARMAPALA DORJE SHUGDEN.
SO, DORJE SHUGDEN NOT ONLY 'confirmed that Rinpoche was a reincarnate lama', AND 'offered advice concerning his care', BUT ALSO 'fortuitously advised Rinpoche not to go' TO LHASA WHERE HIS LIFE WOULD HAVE BEEN IN THE GREATEST DANGER, JUST LIKE HE SUCCESSFULLY URGED THE DALAI LAMA TO LEAVE LHASA AT THAT VERY TIME.
QUESTIONS:
-WHO ARE BY FAR THE TWO MOST FAMOUS AND INFLUENTIAL GELUG LAMAS TODAY??
(THAT'S RIGHT – HH THE DALAI LAMA AND LAMA ZOPA!)
-WHO NURTURED THEM AND PROTECTED/SAVED THEIR LIVES?
(THAT'S RIGHT – DORJE SHUGDEN!)
-WHO 'HARMS THE CAUSE OF TIBET '???…
ENCORE
'Enlightened Beings – Life Stories from the Gaden Oral Tradition', by Janice D. Willis, Wisdom Publications, excerpt from Note 114, page 162, which talks about the Great Miraculous Volume, also known as Gaden Emanation Scripture or Kadam Emanation Scripture, which was transmitted directly from Manjushri to Je Tsongkhapa and is the source of the Ensa Ear-Whispered Lineage – the Geluk Mahamudra teachings, the Lama Chopa, and the Gaden Lha Gyama; the practices through which enlightenment can be attained in a single lifetime, or even twelve resp. three years, as seen with Gyalwa Ensapa:
"As to which Gaden god the Volume was entrusted to at that time, there are again varying opinions. The most common speculation says that that the Volume was returned to the wrathful protector Kalarupa. Another view asserts that the Volume was bound over to the protection of Dorje Shukden."
COMMENTARY:
WHILE DHARMAPALA IS USUALLY REFERRED TO BY INSINUATION, IN THIS BOOK WHICH WAS INSPIRED BY LAMA YESHE AND FOR WHICH THE AUTHOR COULD CLEAR MANY QUESTIONS WITH LAMA ZOPA, HE IS MENTIONED DIRECTLY ALONGSIDE HIS GOOD FRIEND KALARUPA, AND WITHOUT DEROGATORY SIDE REMARKS. PERHAPS THE SUBJECT IS JUST TOO IMPORTANT AND SACRED TO BE STAINED BY NEGATIVITY; PERHAPS THE (HIGHLY RECOMMENDED) BOOK WAS THOUGHT TOO ESOTERIC FOR THE PERSECUTION PAPARAZZI TO NOTICE. PERHAPS IT IS EVEN SOMEONE'S SUBTLE WAY OF PAYING OFF A DEBT OF GRATITUDE, TO HAVE THE DHARMA PROTECTOR WITH THE MOST CRUCIAL INFLUENCE ON OUR TIMES APPEAR HERE, THERE AND EVERYWHERE – NOW YOU SEE ME, NOW YOU DON 'T…
ALL THIS SHOULD BE NOTHING SPECIAL, AND IT IS ONLY THE CURRENT HYSTERIA OF POLITICAL CORRECTNESS/SPIRITUAL INCORRECTDNESS THAT MAKES IT SO. HOWEVER, WE TOUGHT YOU MIGHT ENJOY THESE FEW GLIMPSES INTO SOME OF THE STRANDS OF THE TIGHTLY WOVEN MAGIC CARPET WE ALL FLY , WHETHER WE LIKE IT OR NOT.
AS THEY SAY, 'YOU CAN TAKE THE LAMAS OUT OF THE PROTECTOR, BUT YOU CAN'T TAKE THE PROTECTOR OUT OF THE LAMAS', OR SOMETHING LIKE THAT…