Sera has produced innumerable scholars, masters, yogis, abbots, reincarnated tulkus and even regents. Currently Sera is in South India 6 hours away from Bangalore in Bylakuppe Tibetan Colony, Mysore State .
Due to the ban His Holiness the Dalai Lama has enforced, Dorje Shugden practitioners may not associate with non-Dorje Shugden practitioners in any way, shape or form. It is illegal for a Tibetan to associate with another Tibetan that practises this Protector. This is what His Holiness the Dalai Lama says for Dharma and secular lives, we must keep away from Dorje Shugden practitioners.
Hence, a large group of monks wishing to continue their practice of Dorje Shugden, had to separate from Sera Monastery in order to carry out this directive. They have formally started a new Monastery nearby.
This new monastery is SERPOM NORLING MONASTERY.
They have currently many qualified Geshes, six Tulkus and altogether 500 monks.
They have a full curriculum of study, debates, pujas and activities. Serpom already has a full Monastic Prayer hall, but they are building a new one.
The photos enclosed show debates in the old prayer hall and the current building of the new prayer hall. The prayer hall that is being constructed at this time is according to traditional style, measurements, and placement for auspiciousness.
Serpom Norling Monastery has an Abbot substitute heading the Monastery. Why a substitute? Because they have formally requested H.H. Kyabje Pabongkha Choktrul Rinpoche to become it's first Abbot. They are waiting for his reply.
They may be contacted at:
Serpom Norling Monastery
P.O. Bylakuppe
571104, Mysore , K.S., India
Email: [email protected]
Anyone who would like to enquire about Serpom Norling Monastery in Bylakuppe, India, you may contact Gen Jampa at phone number (91)9945994988 where (91) is India's country code, so if you are from overseas you may dial 00919945994988
---
Video of the Grand Opening of Serpom Monastery
(official video by Serpom Monastery)
---
Medicine Buddha Festival to be held in Serpom Norling Monastery
The annual Medicine Buddha Festival, one of the most important festivals, will held in Serpom Monastery on Sept 29, 2009, corresponding to the 11 Day of 8 Tibetan Month.
Hundreds of monks will perform pujas three times a day for a week for the well-being and prosperity of all living beings, and particularly of devotees and well-wishers of the Peace Deity, Dorje Shugden.
The practice of the Medicine Buddha prayers dates back to 18 century. Medicine Buddha (Skt: Bhai?ajyaguru, Ch:Yàosh?fó, Jp. Yakushi) is the Buddha of healing and medicine. As a Bodhisattva, Medicine Buddha made 12 remarkable vows to heal and protect people. He is accompanied by his two attendants, Suryaprabha and Candraprabha.
The prayers of Medicine Buddha (Tib:Sangye Menla) are very powerful for healing physical illness and purifying negativities. The practice also develops increasing healing powers both for oneself and others.
As the festival is an object of accumulating merit and purifying negativities for all, the public is welcome to take part in the festival by sponsoring Medicine Buddha prayers. Contact the Administrators of Serpom Monastery to make arrangements and donations toward the week-long spiritual event.
Serpom Thoesam Norling Monastery
Bylakuppe 571104,
Mysore, Karnataka, INDIA
Phone: 0091 8223 258759
Fax: 0091 8223 258497
Email: [email protected]; [email protected]
---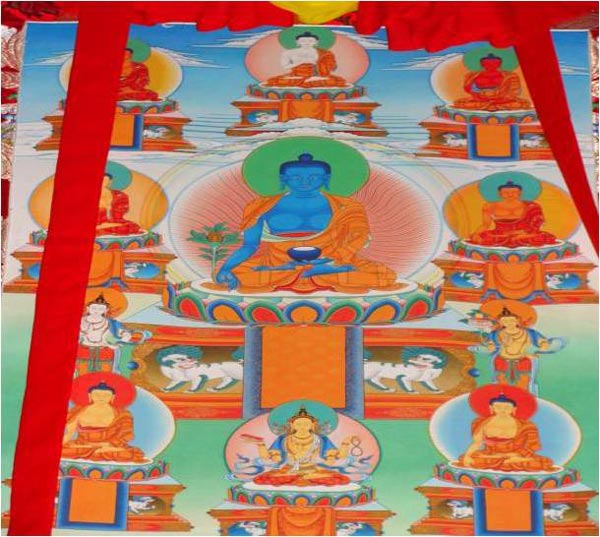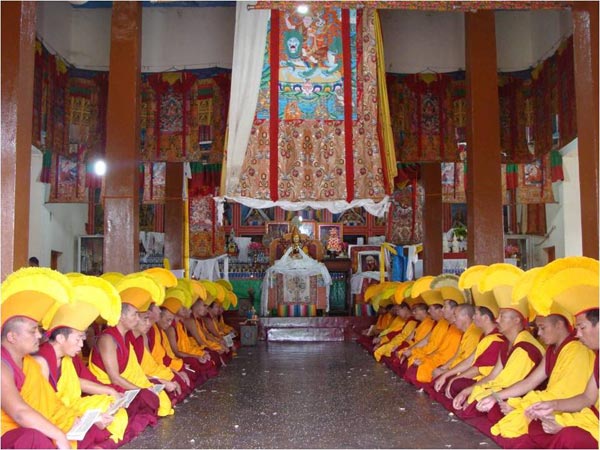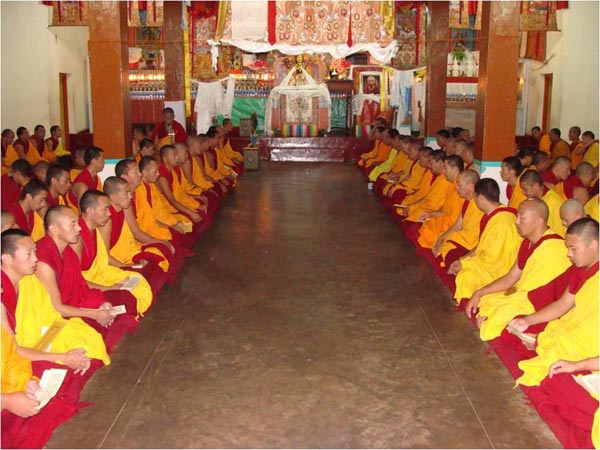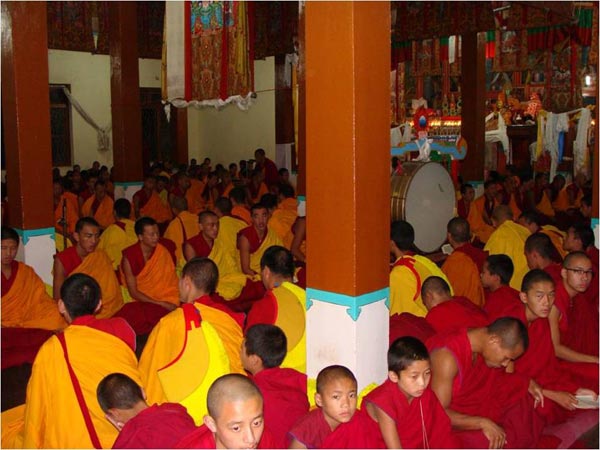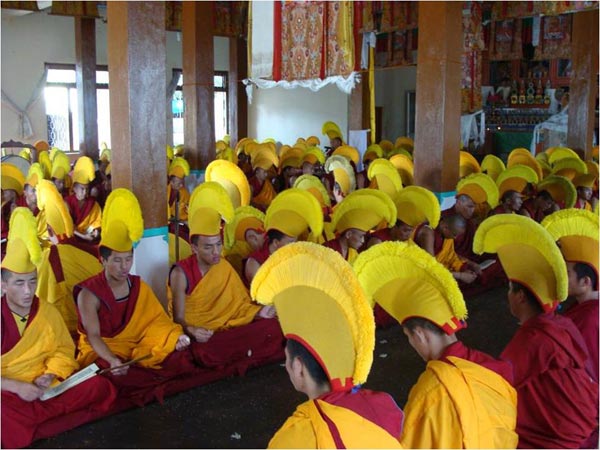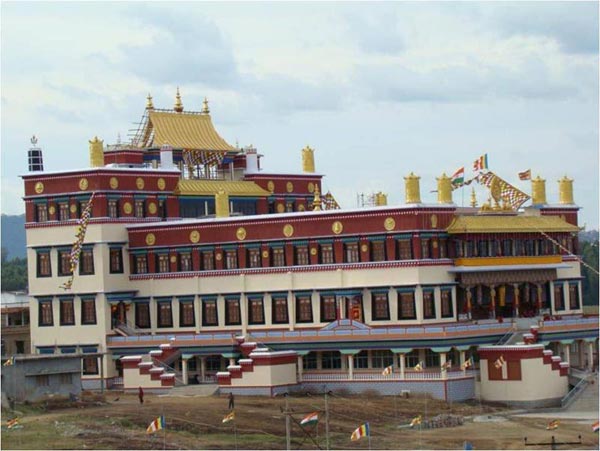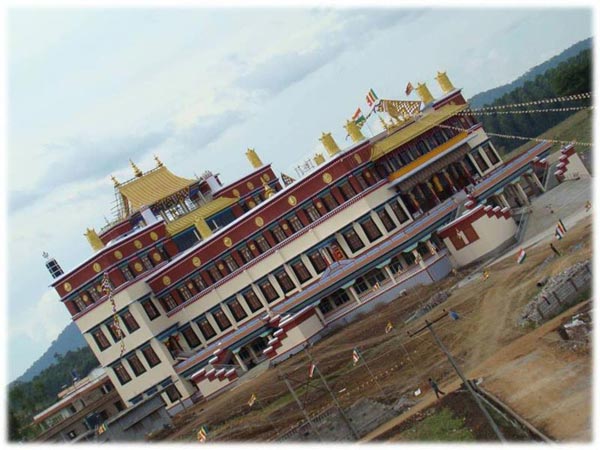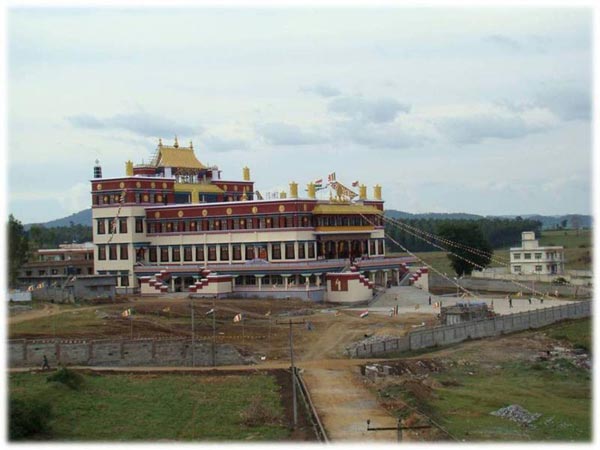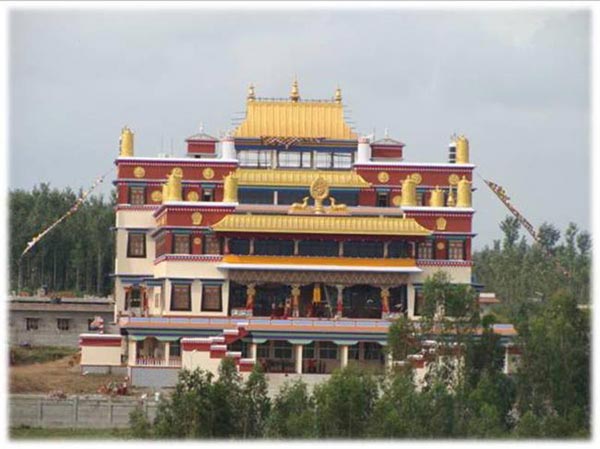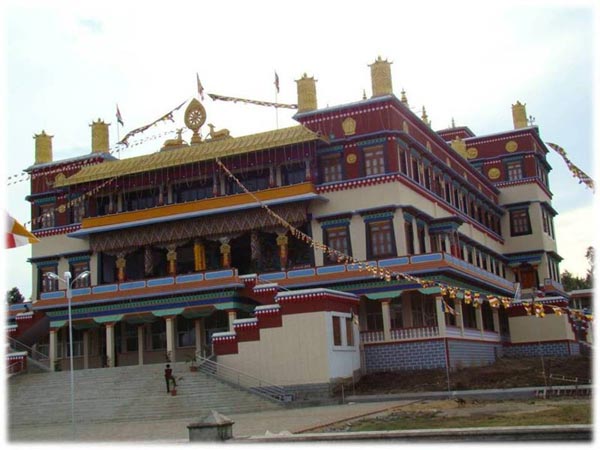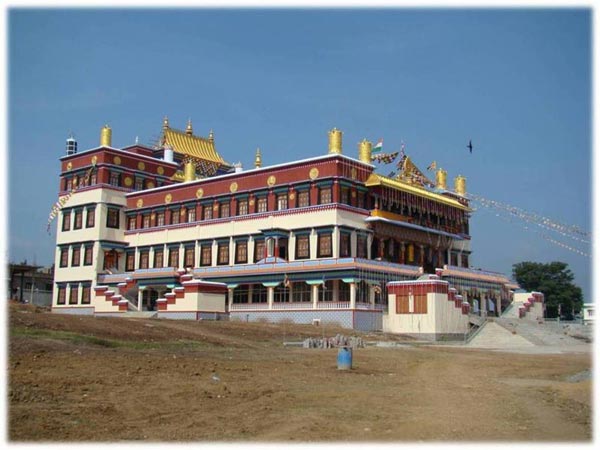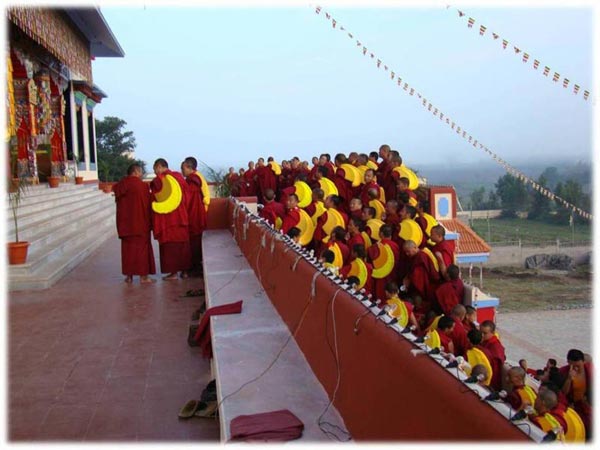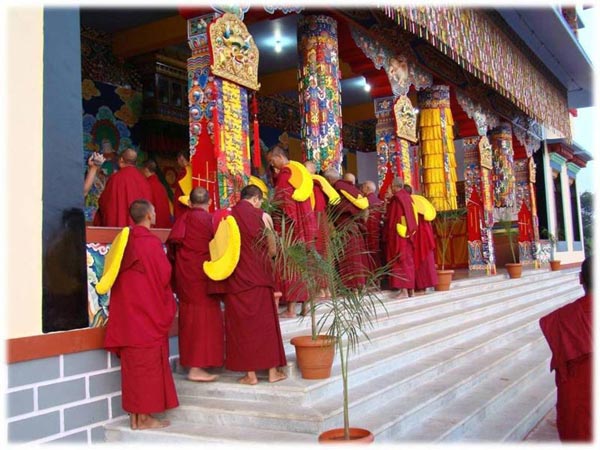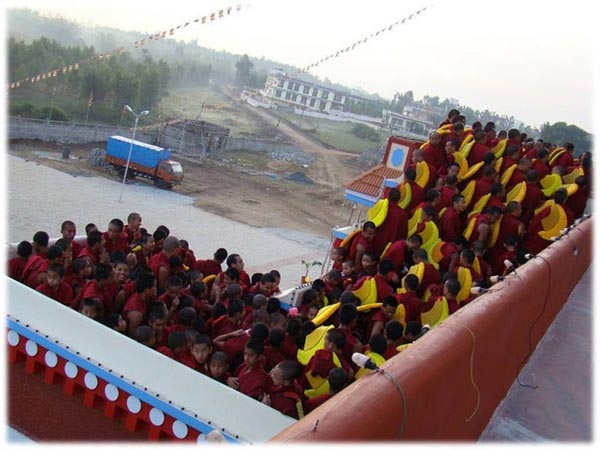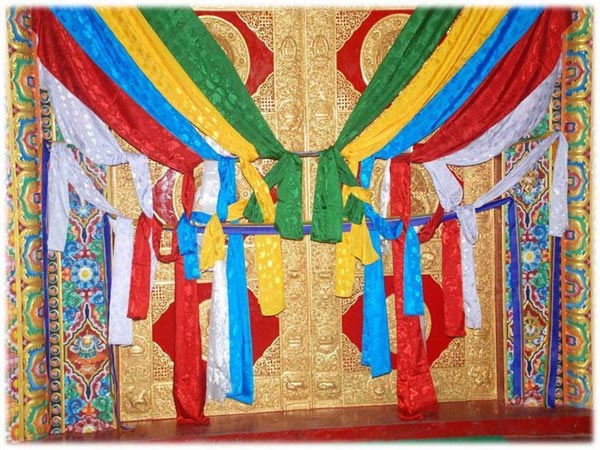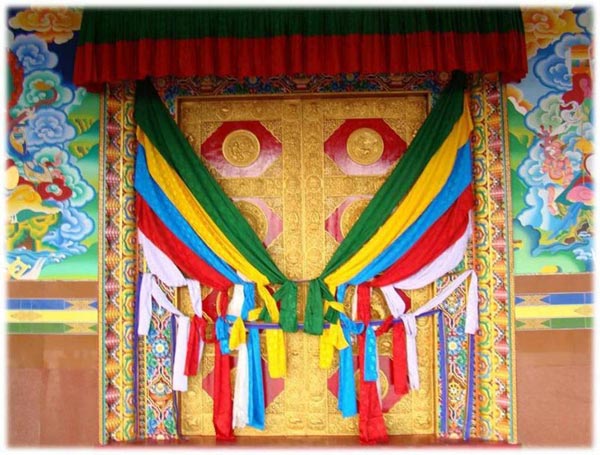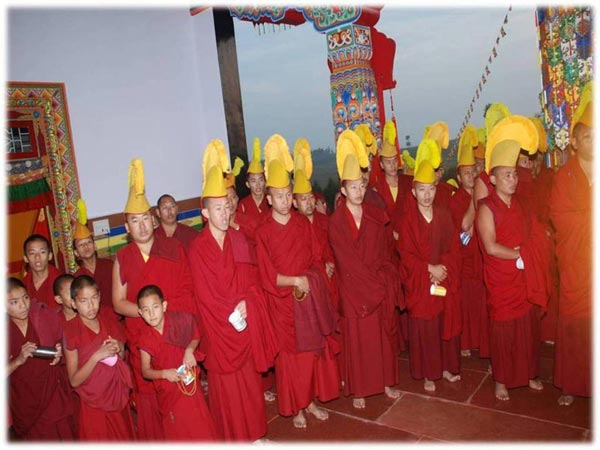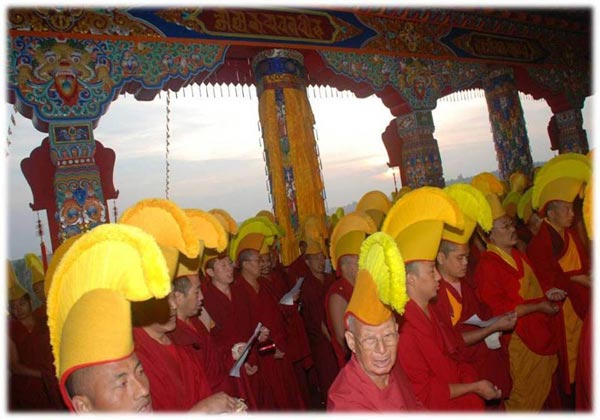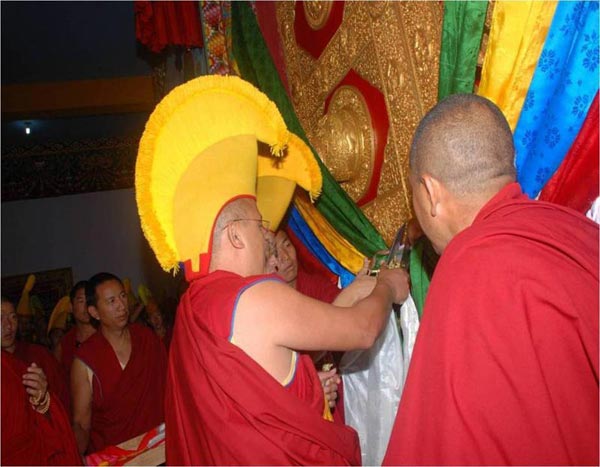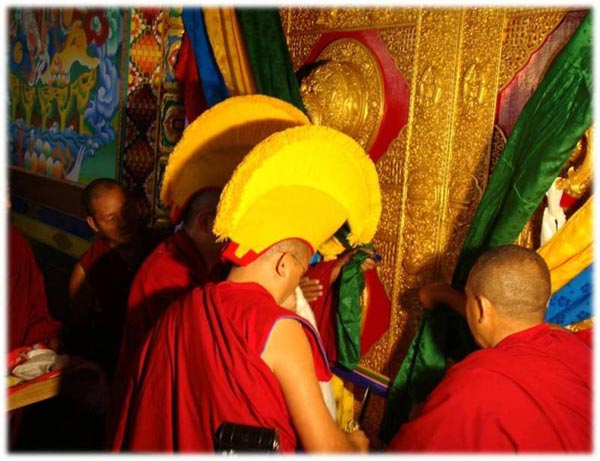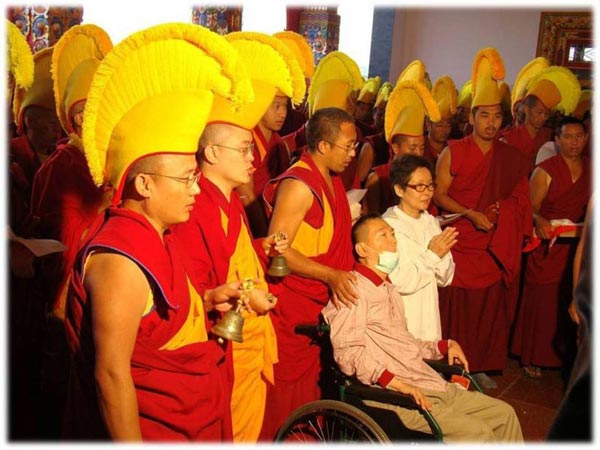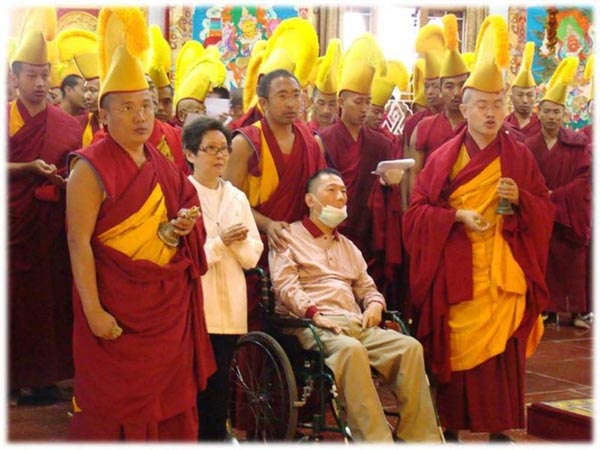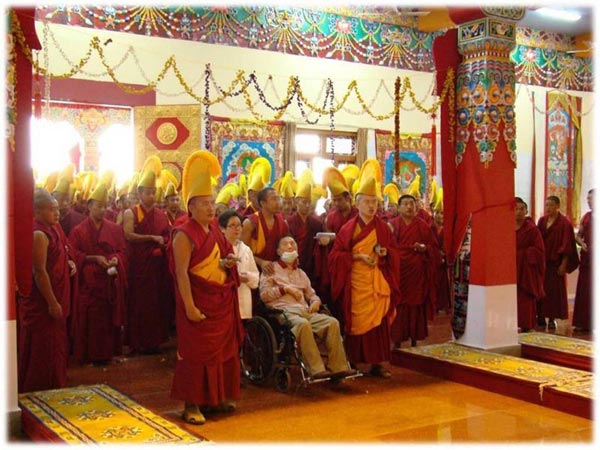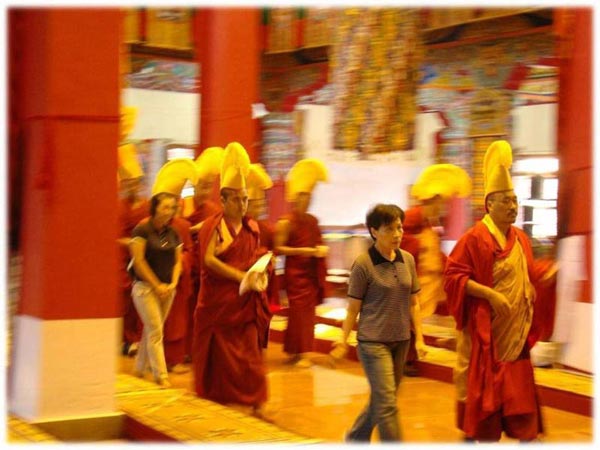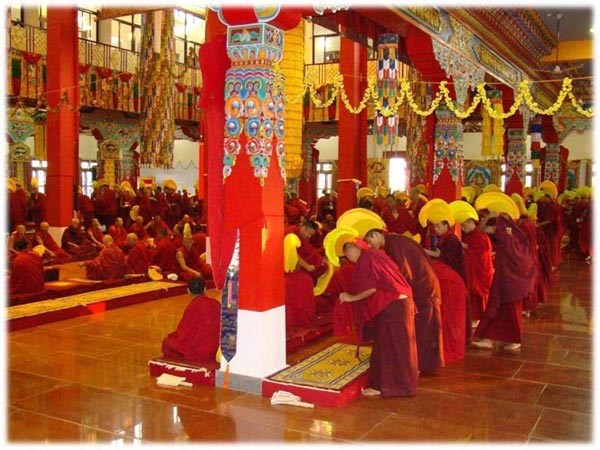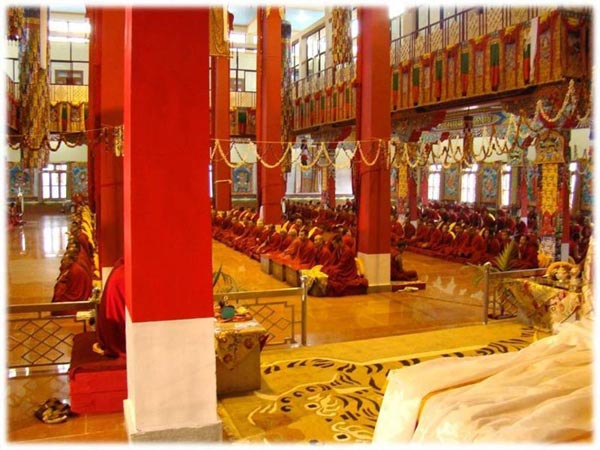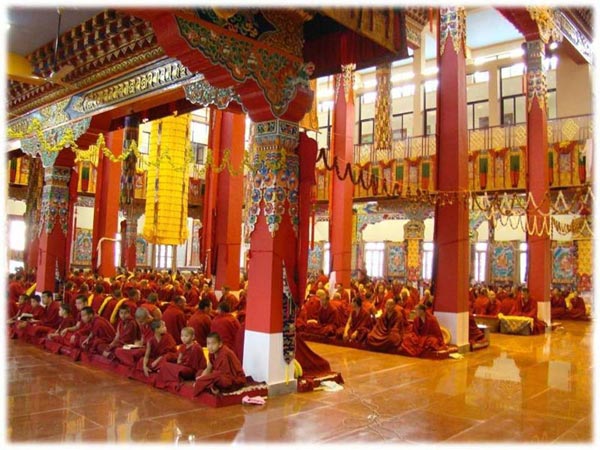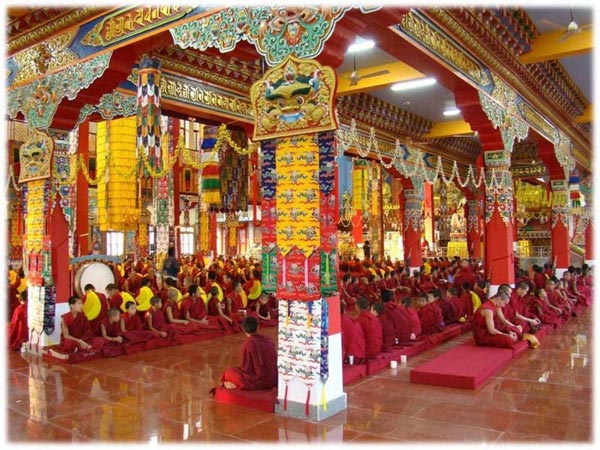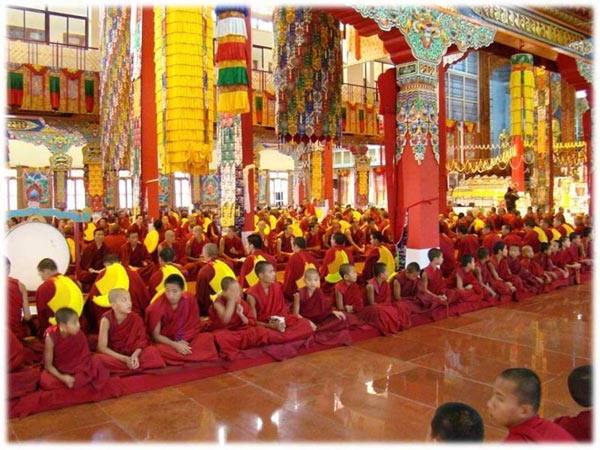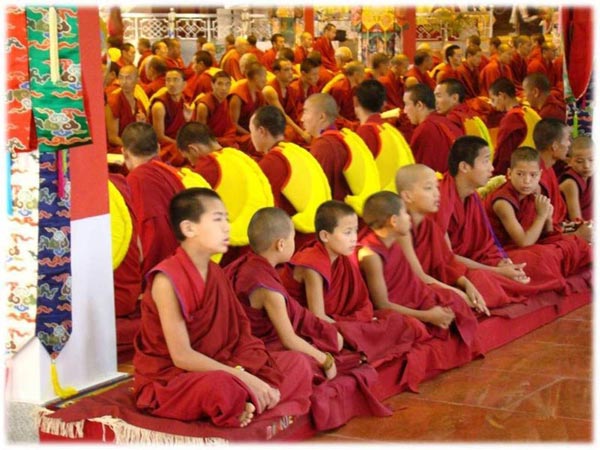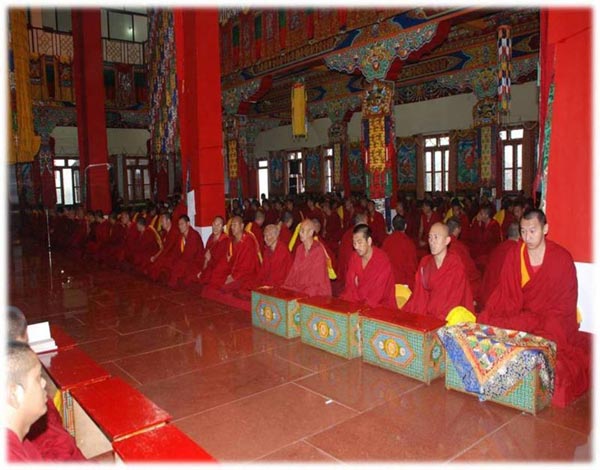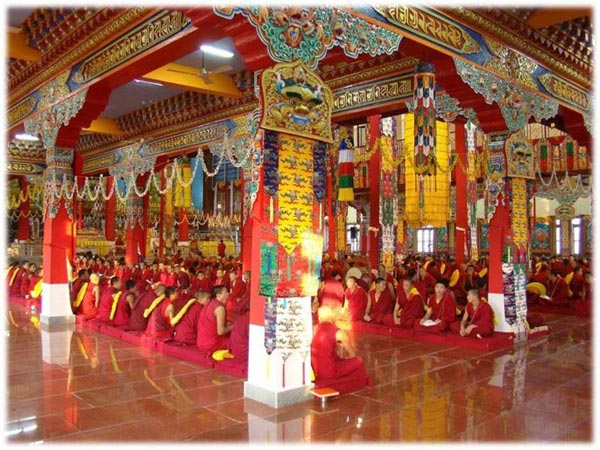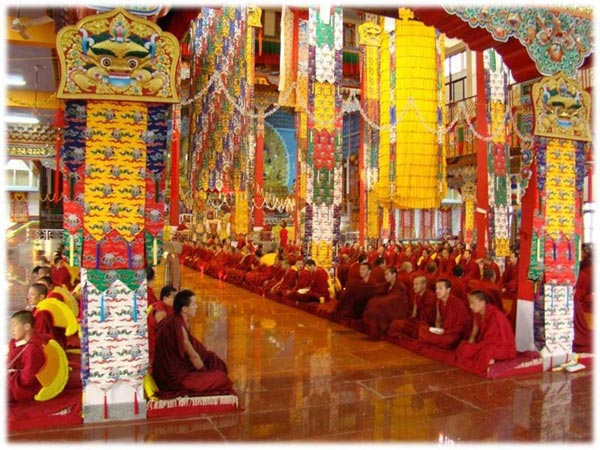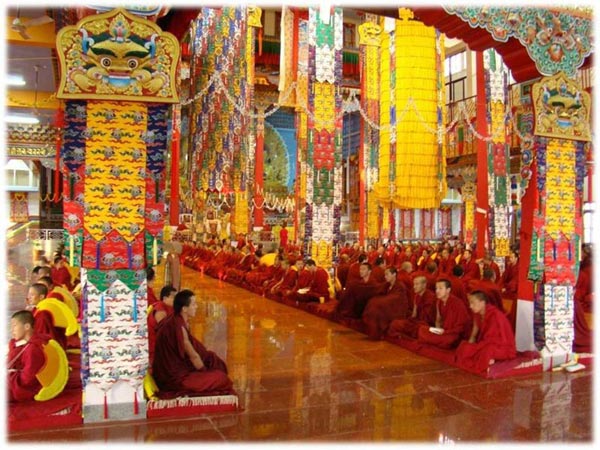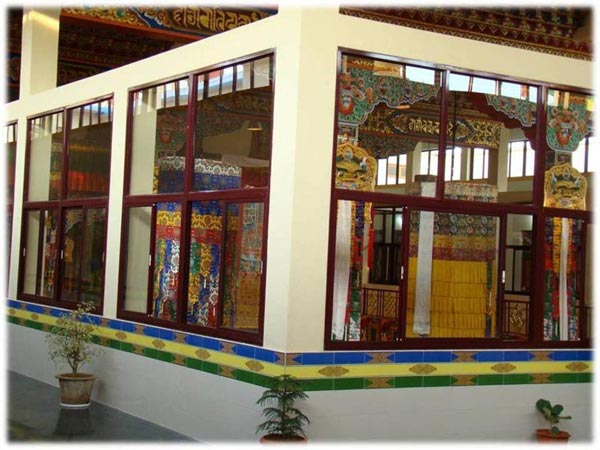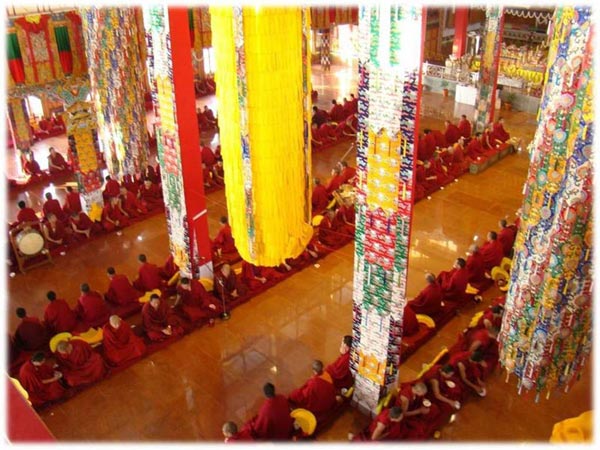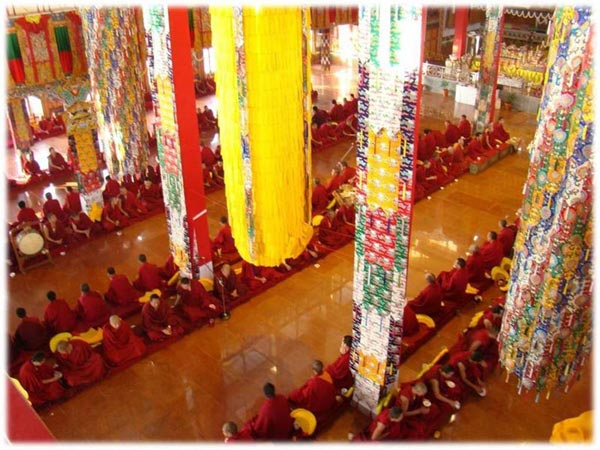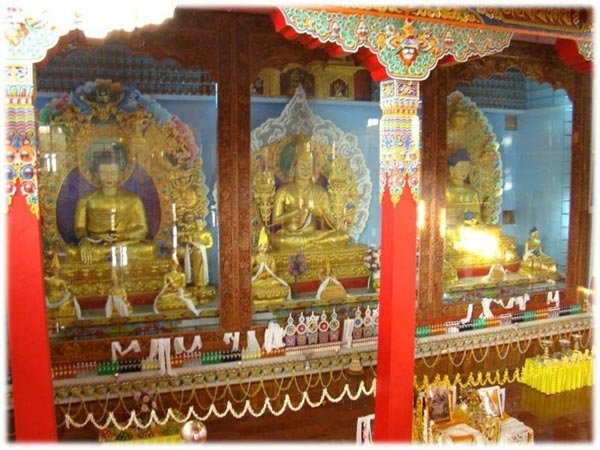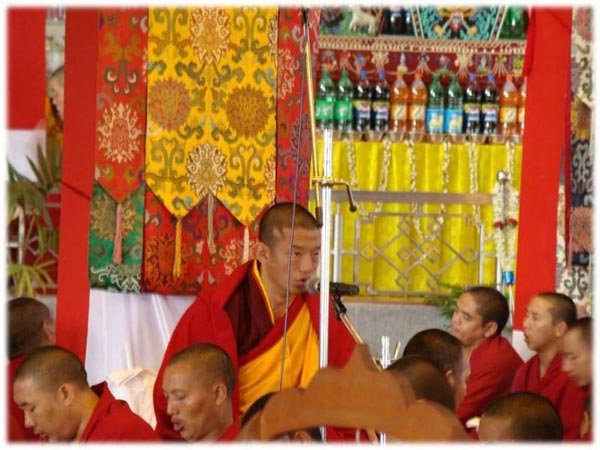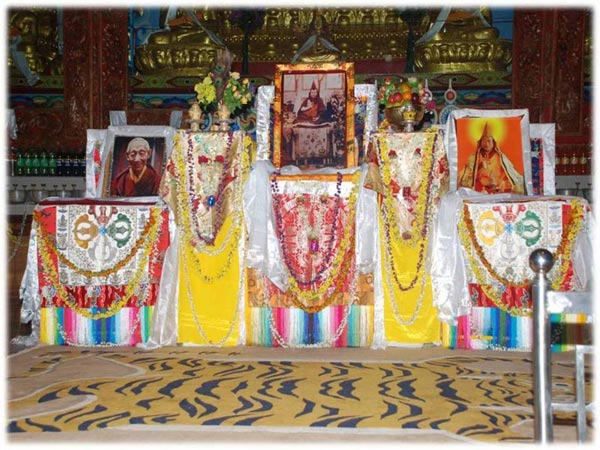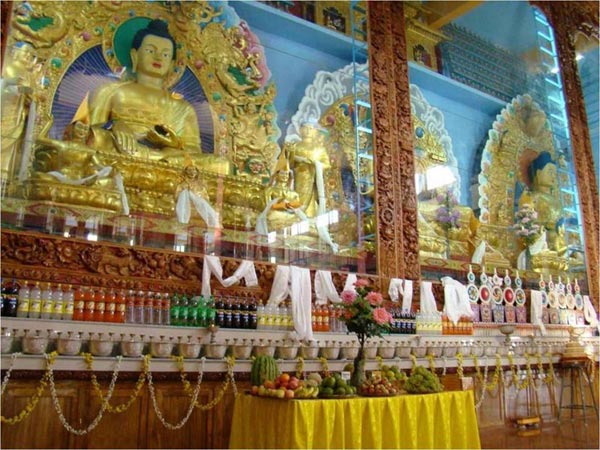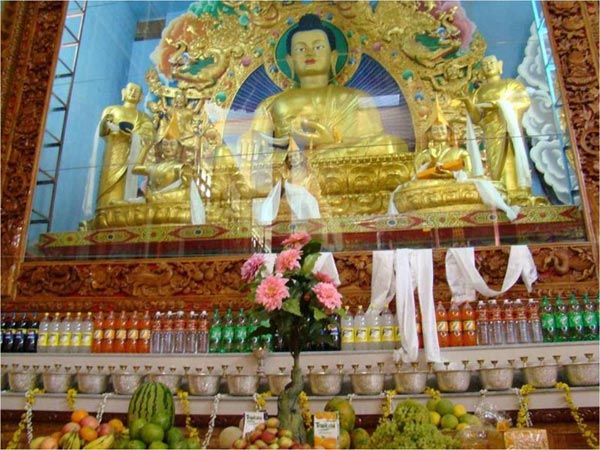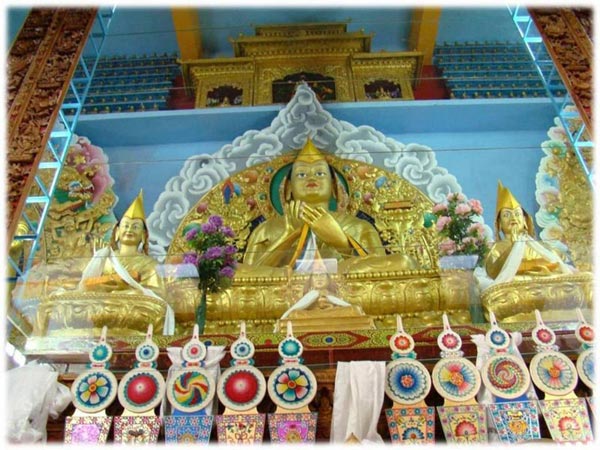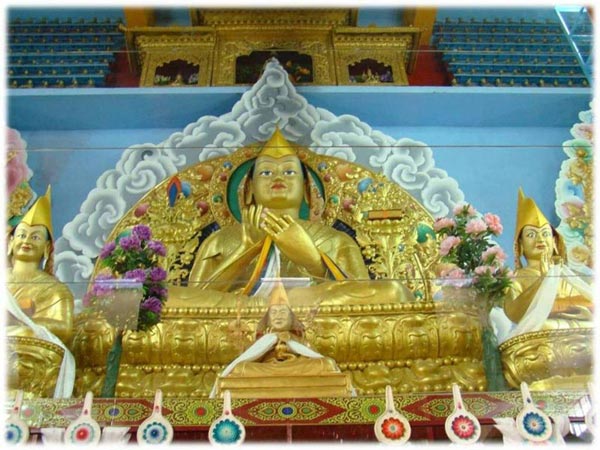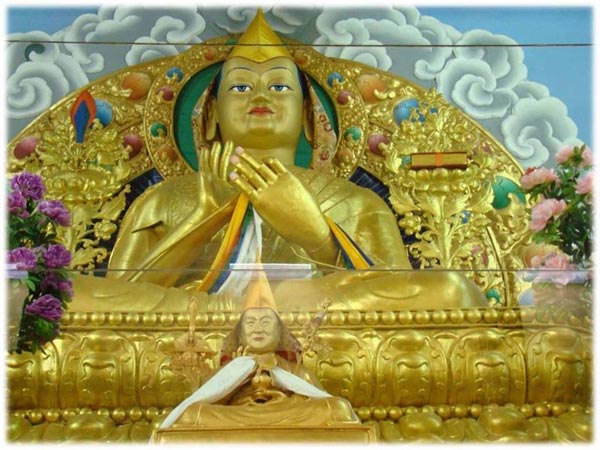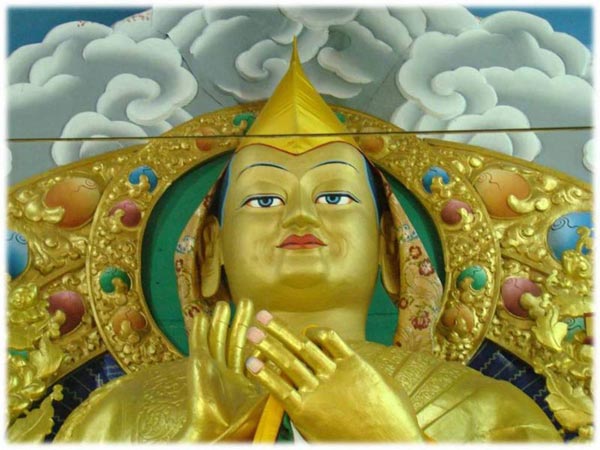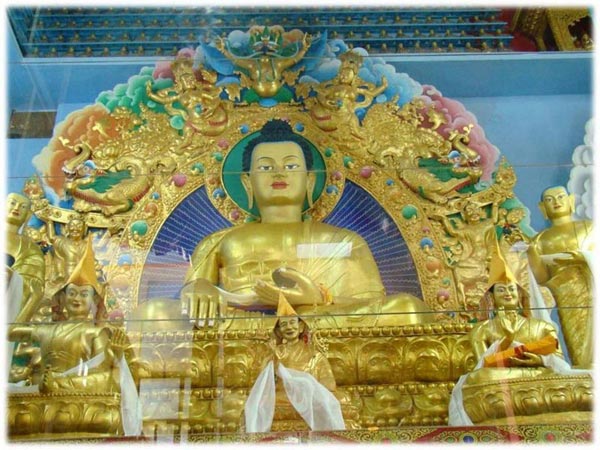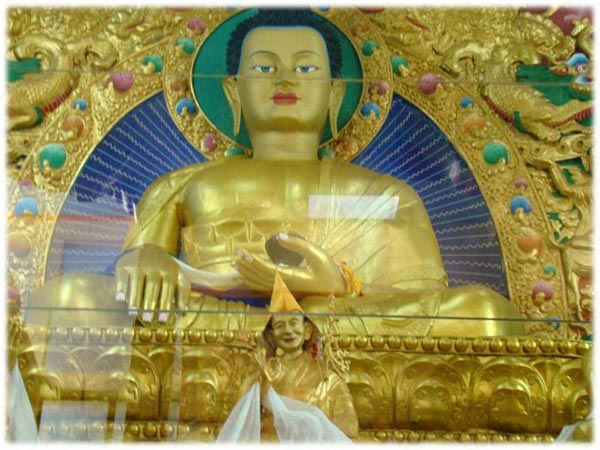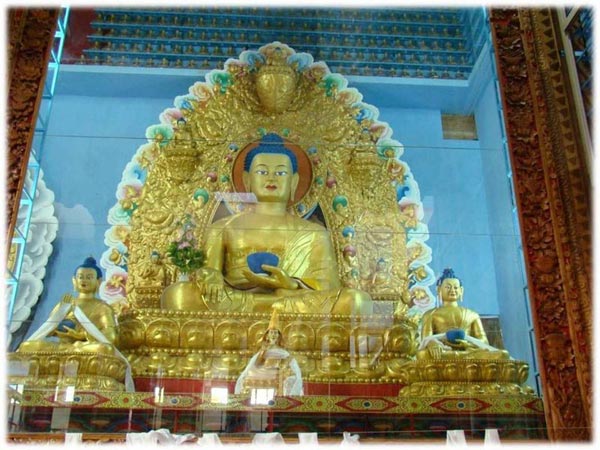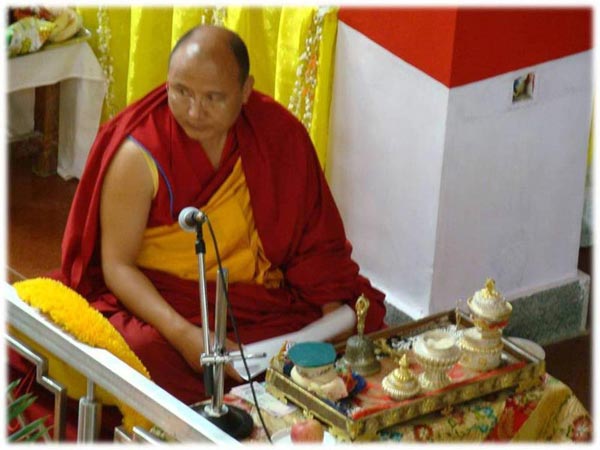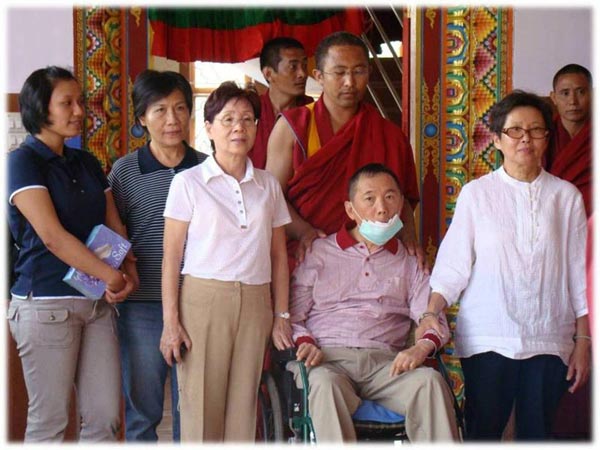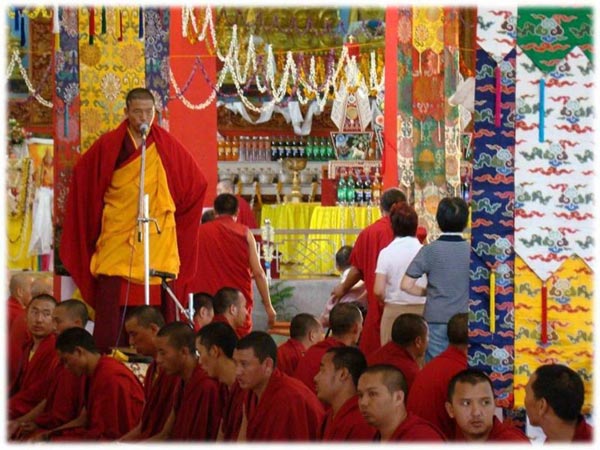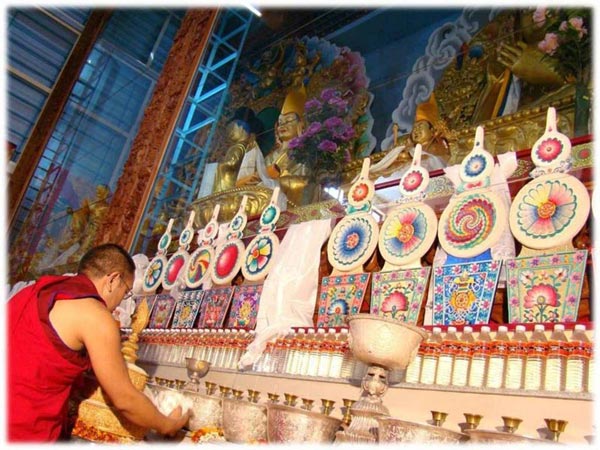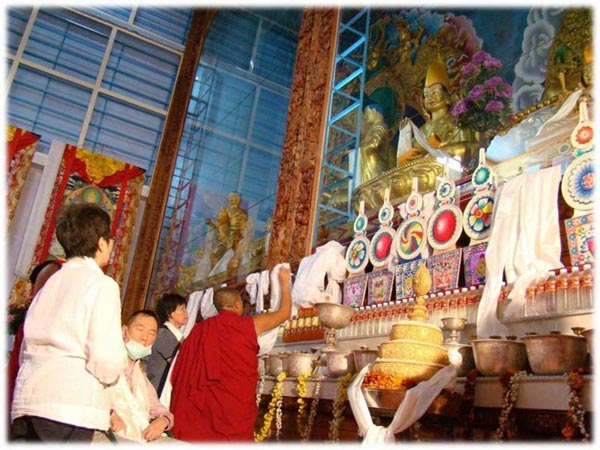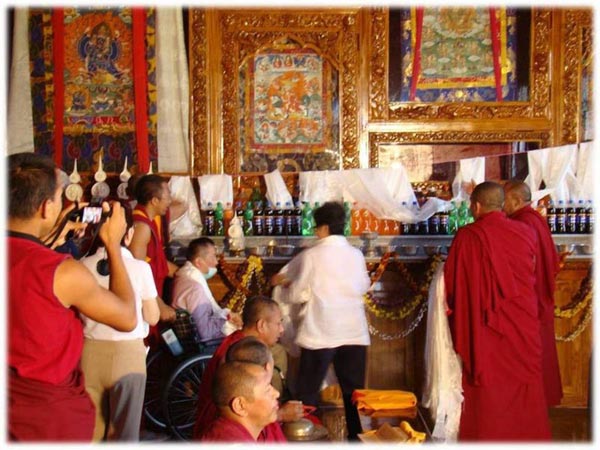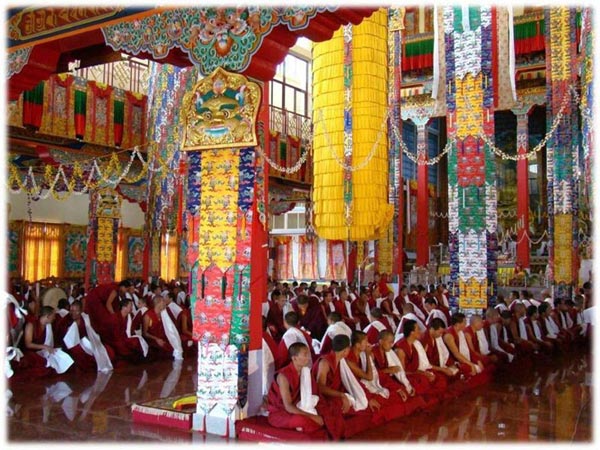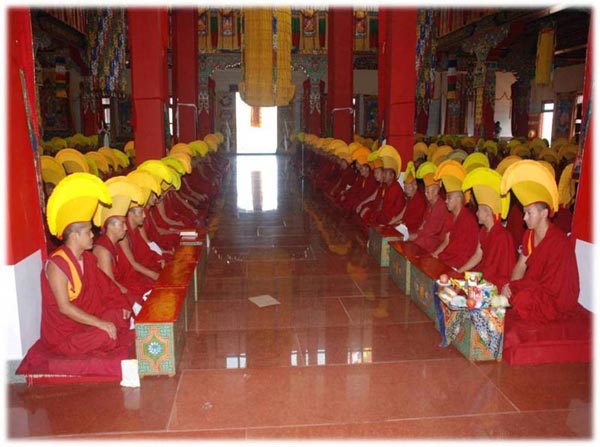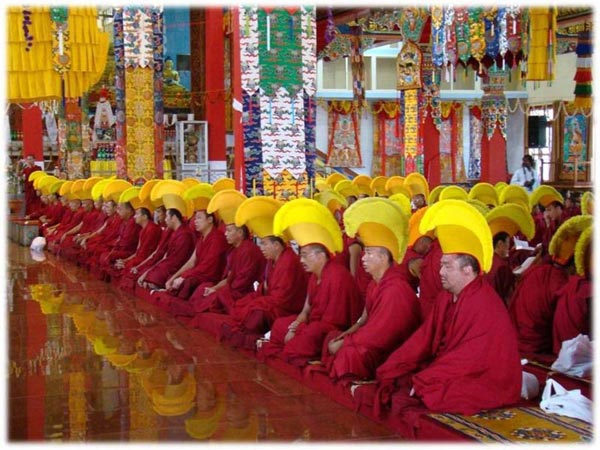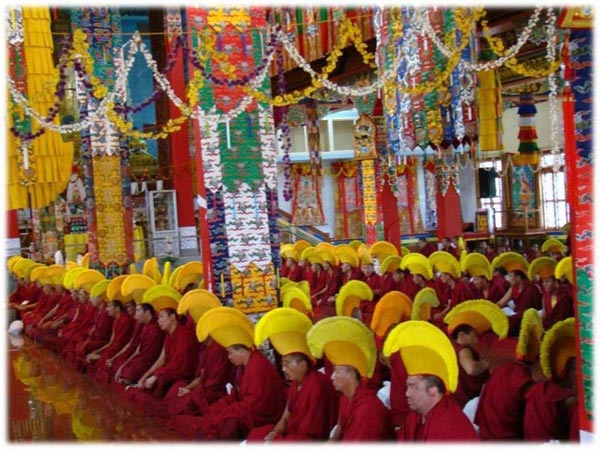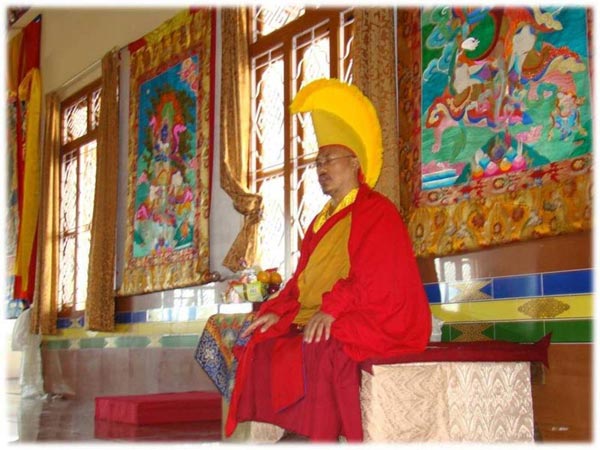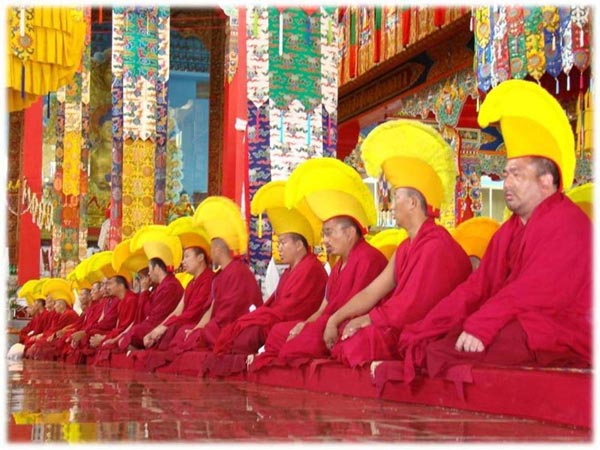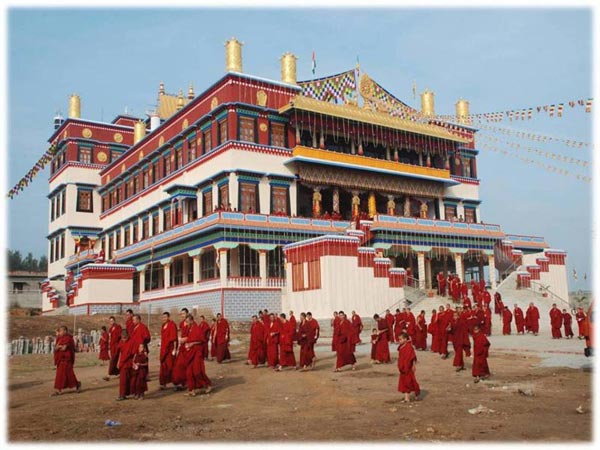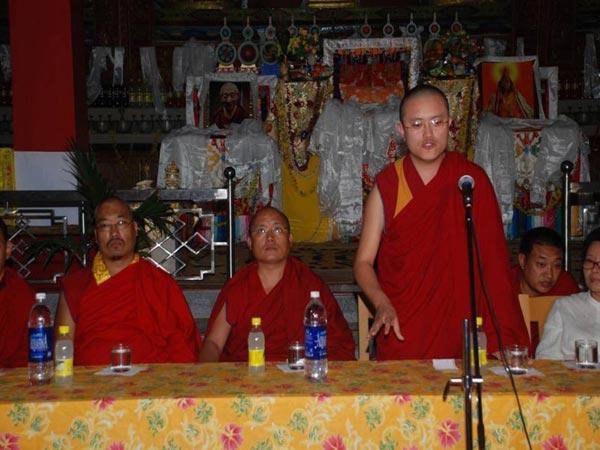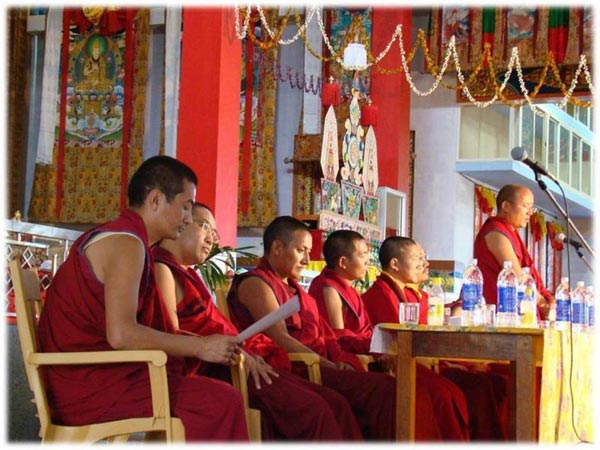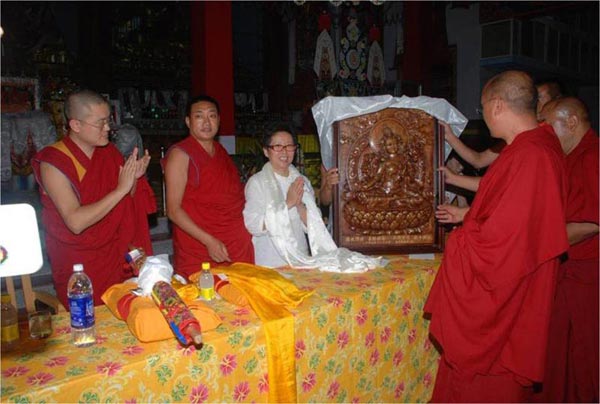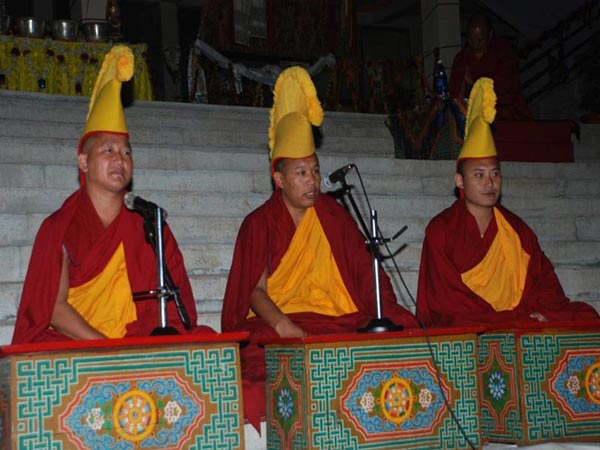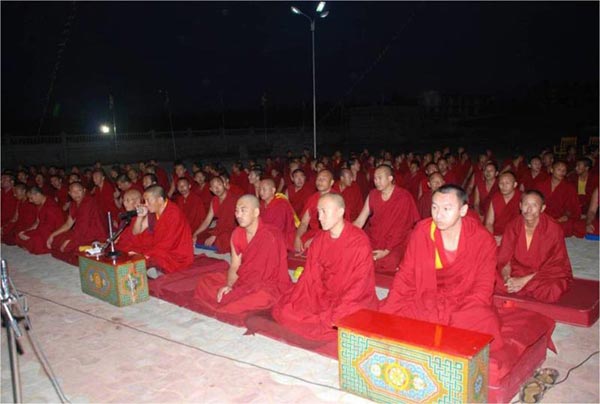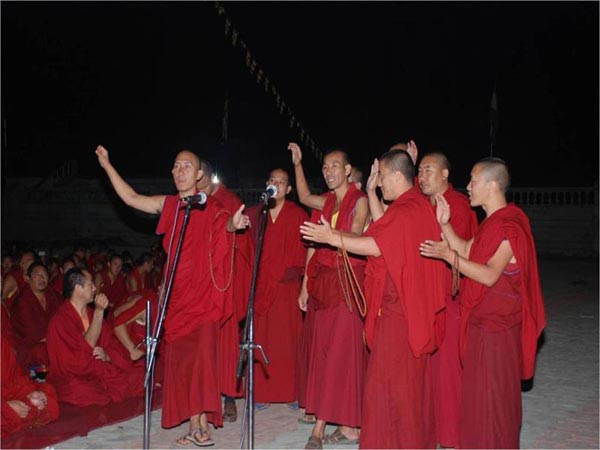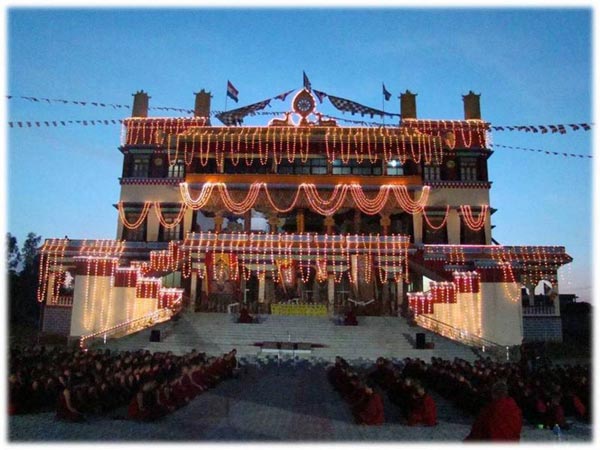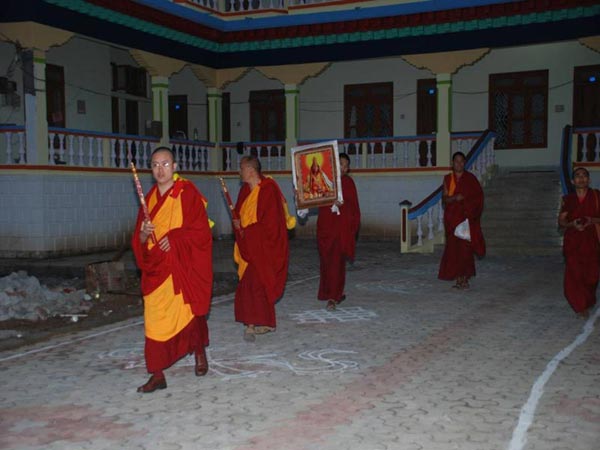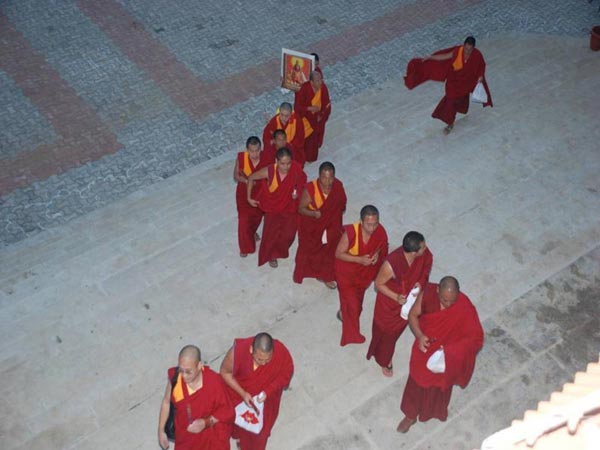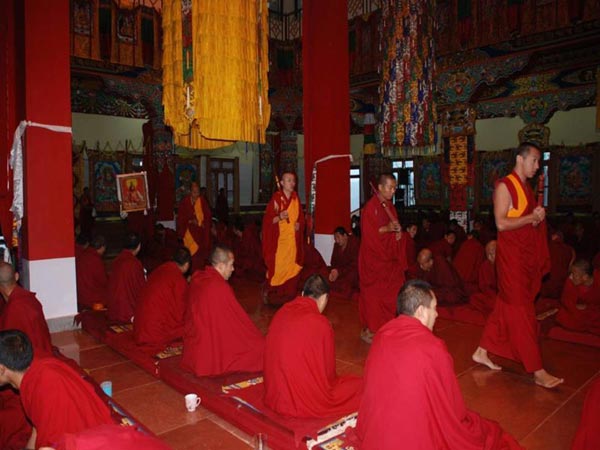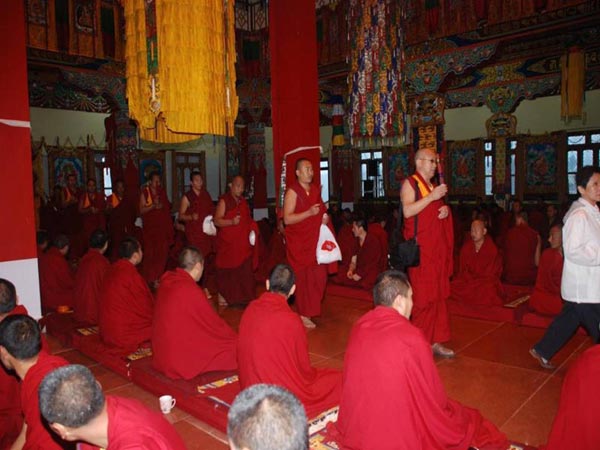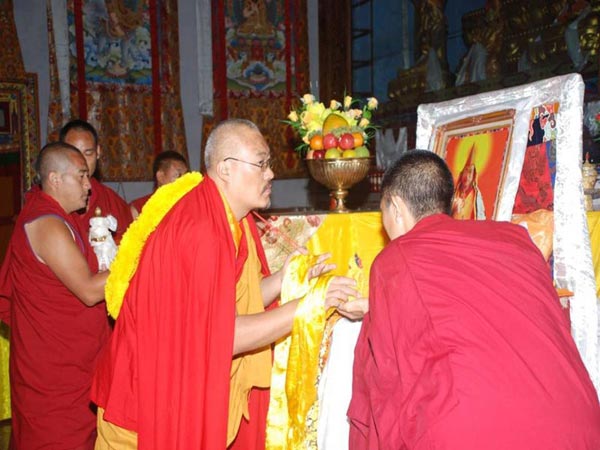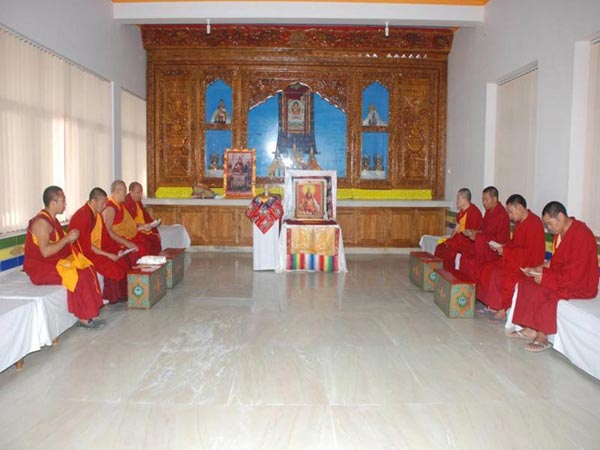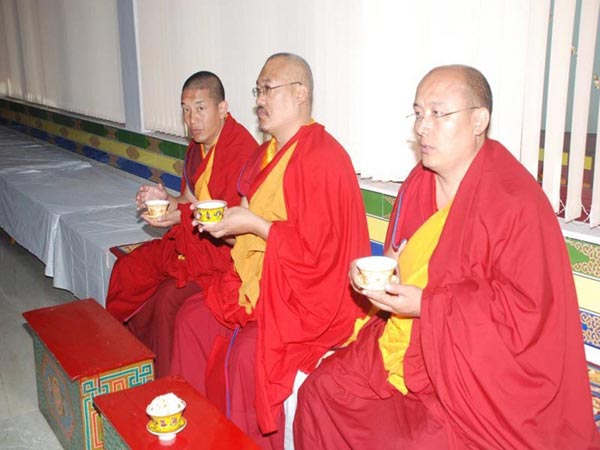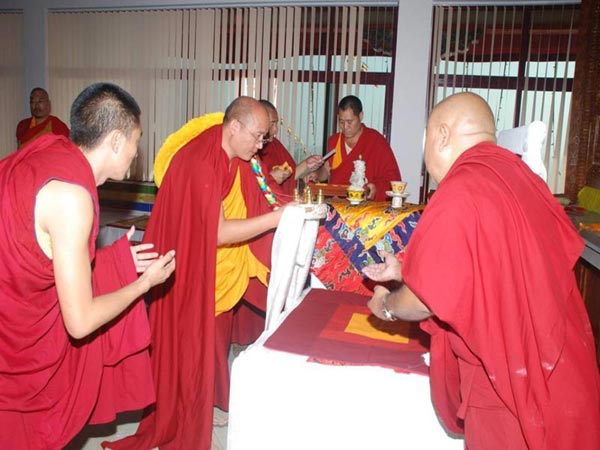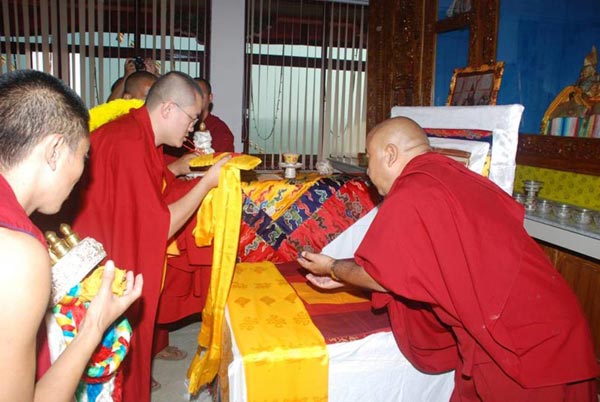 ---
Earlier pics when Serpom Monastery was under construction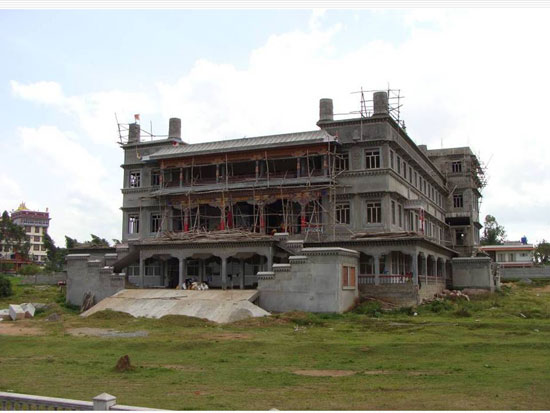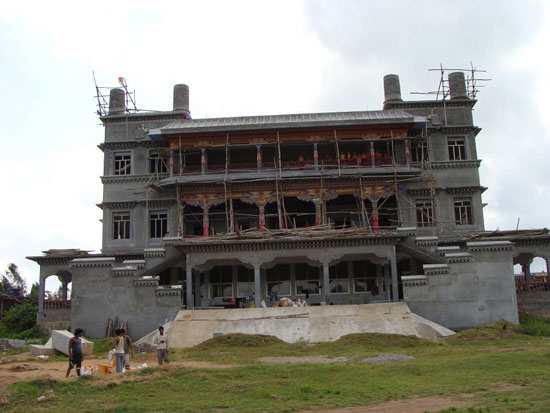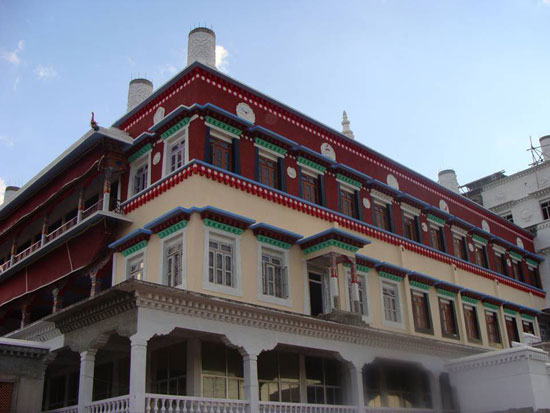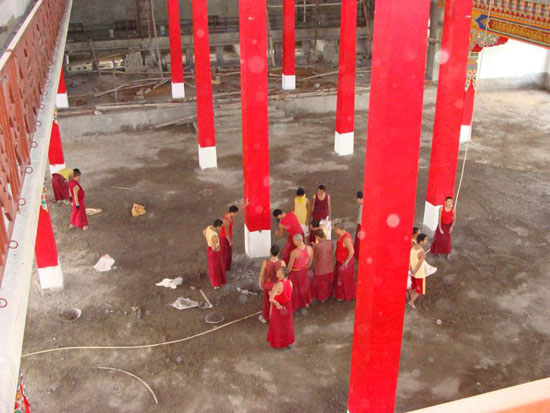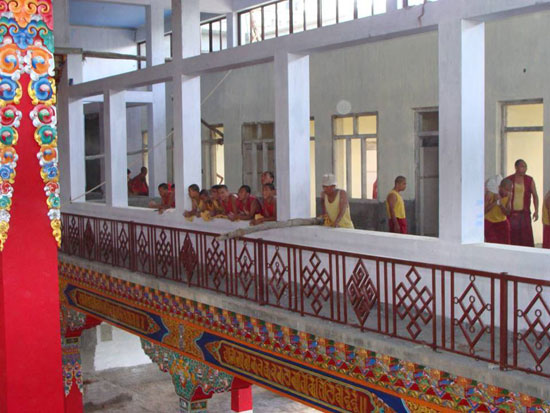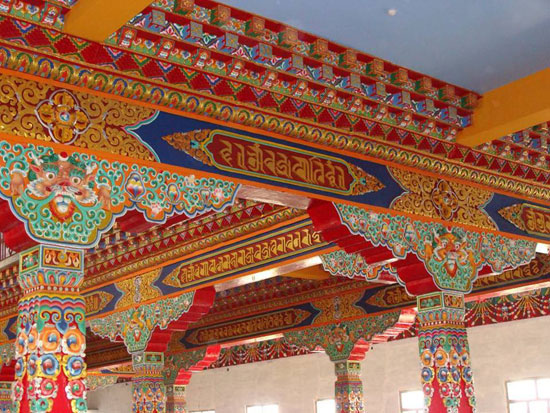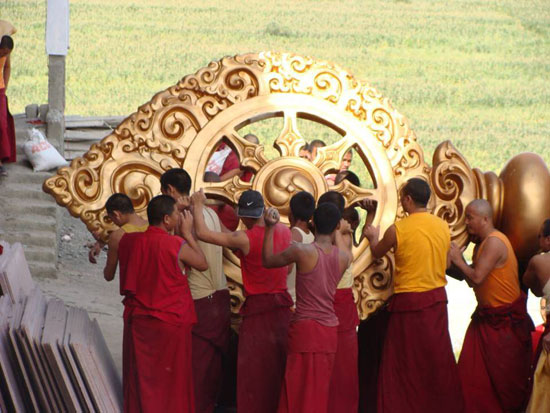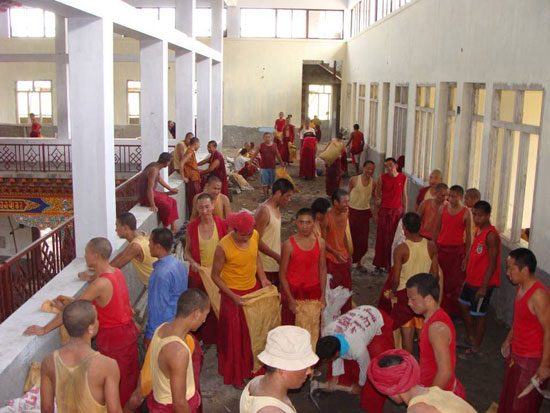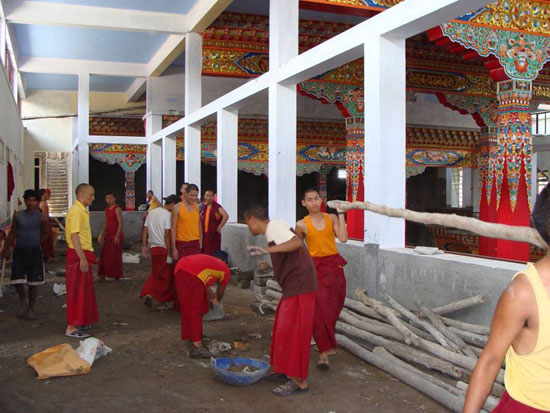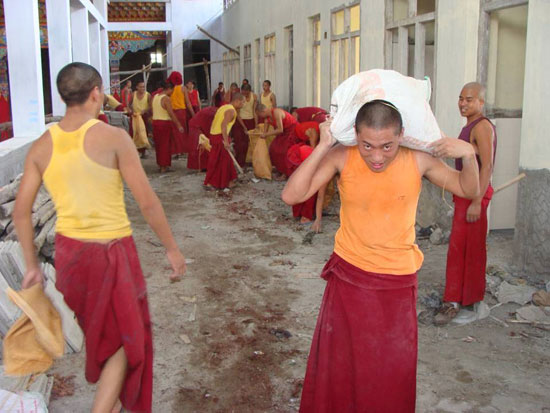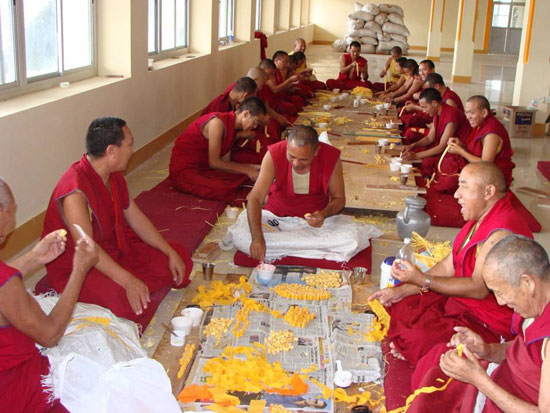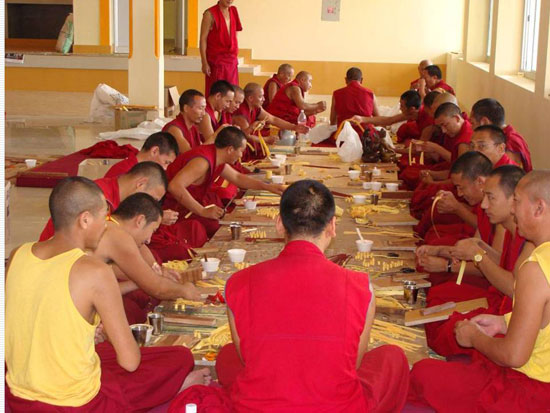 ---