The Tibet Sun newspaper has highlighted the Dalai Lama's discrimination against Shugden practitioners and how he transgresses the Indian laws against Deity discrimination and the United Nations Declaration of Human Rights.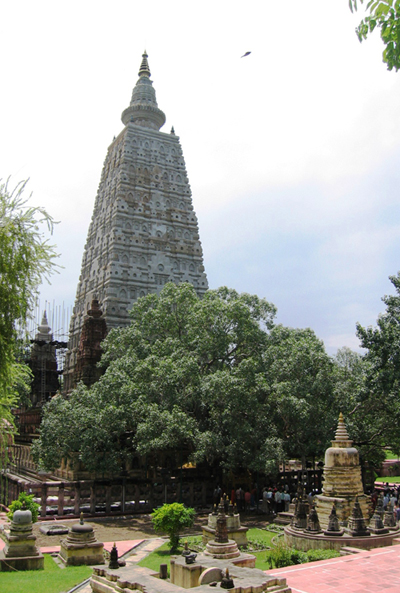 The article describes the Dalai Lama's recent public teachings in Bodhgaya. People of all faiths – Christians, Hindus, Jews – were welcomed… with one notable exception. As the Tibet Sun indicates, Shugden Practitioners are not allowed at the teachings. By publicly discriminating against this one group of people, the Dalai Lama has ostracized them and made them pariahs within their own communities. Encouraged by the Dalai Lama's repeated public attacks on them, the Tibetan government and other Tibetan organizations have denied Shugden practitioners travel documents, access to medical treatment, places of worship and other basic human rights.
What are the heinous actions that these Shugden practitioners have supposedly engaged in? Only that they believe in their deity and teachers and do not wish to abandon their faith.
Article 25 of the Indian Constitution, governing "freedom of conscience and free profession, practice and propagation of religion" demands that "all persons are equally entitled to freedom of conscience and the right freely to profess, practice and propagate religion".
Being barred from the Dalai Lama's public talks and blessings is just one manifestation of the Dalai Lama's discrimination. For Shugden practitioners the consequence of freely professing, practicing and propagating their faith is that they are excluded from the exiled Tibetan society, and they lose their livelihood. They are shunned by their neighbors and barred from any public office within the exiled community.
Article 2 of the United Nations Declaration On The Elimination Of All Forms Of Intolerance And Of Discrimination Based On Religion Or Belief adopted by the General Assembly in 1981 says: "No one shall be subject to discrimination by any State, institution, group of persons, or person on the grounds of religion or other belief".
Over a thirty-year campaign, the Dalai Lama has completely taken away Shugden practitioners' basic human rights of religious freedom. He has instigated a systematic discrimination against this group entirely on the grounds of their beliefs.
What is most shocking about this news is how brazen the Dalai Lama has become in enforcing his discrimination. Bodhgaya is the place of Buddha's enlightenment, a spiritual heart of India – a nation devoted to religious tolerance and harmony. In such a sacred place, in complete defiance of the laws and principles of the land that has sheltered him for six decades, the Dalai Lama continues his crusade to remove Shugden worshippers from the world.
We ask the world to take note of the Dalai Lama flagrantly discrimination against one group solely on the basis of their religion. You can read the original Tibet Sun article here: http://www.tibetsun.com/archive/2010/01/04/dalai-lama-arrives-in-bodh-gaya-for-teachings-prayers/.
(Editor's Note: This link appears to have been removed from the mentioned website)
To find out more about the Dalai Lama's persecution of Shugden practitioners, refer to articles in NEWS & THE BAN section of this website
Article is extracted from: http://www.westernshugdensociety.org/chronicle/tibet-sun-newspaper/